join us at Boot Camp this November 19th & 20th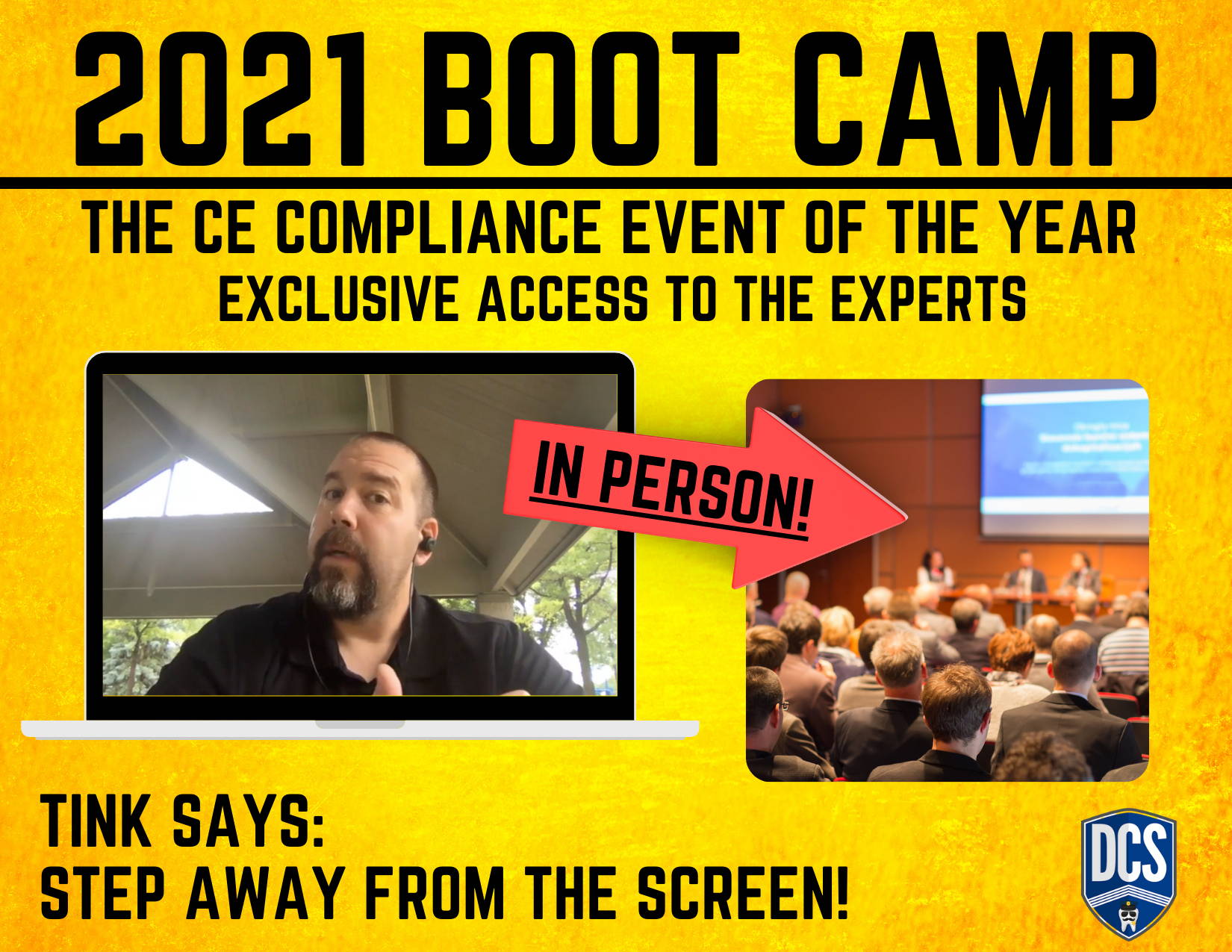 Why attend Boot Camp?
Get exclusive access to the experts in dental compliance. Boot Camp is the best way to be in the same room with your colleagues and those who will give you the tools and knowledge to add value and longevity to your practice.
Compliance isn't just checking a box or "set it and forget it" anymore, it's about application and proactivity.
Fresh and actionable content! Not only will we give you the latest updates, but we will also give you the tools and hands-on training to apply them to your practice!
Step away from your practice and your patients to clear your mind! Our goal isn't simply to teach or instruct you on compliance. It's our priority to make this enjoyable and fun.
With over 10 years of experience, we know that it's best to make it as fun as possible. It's much easier to learn when there's a little entertainment in the mix!