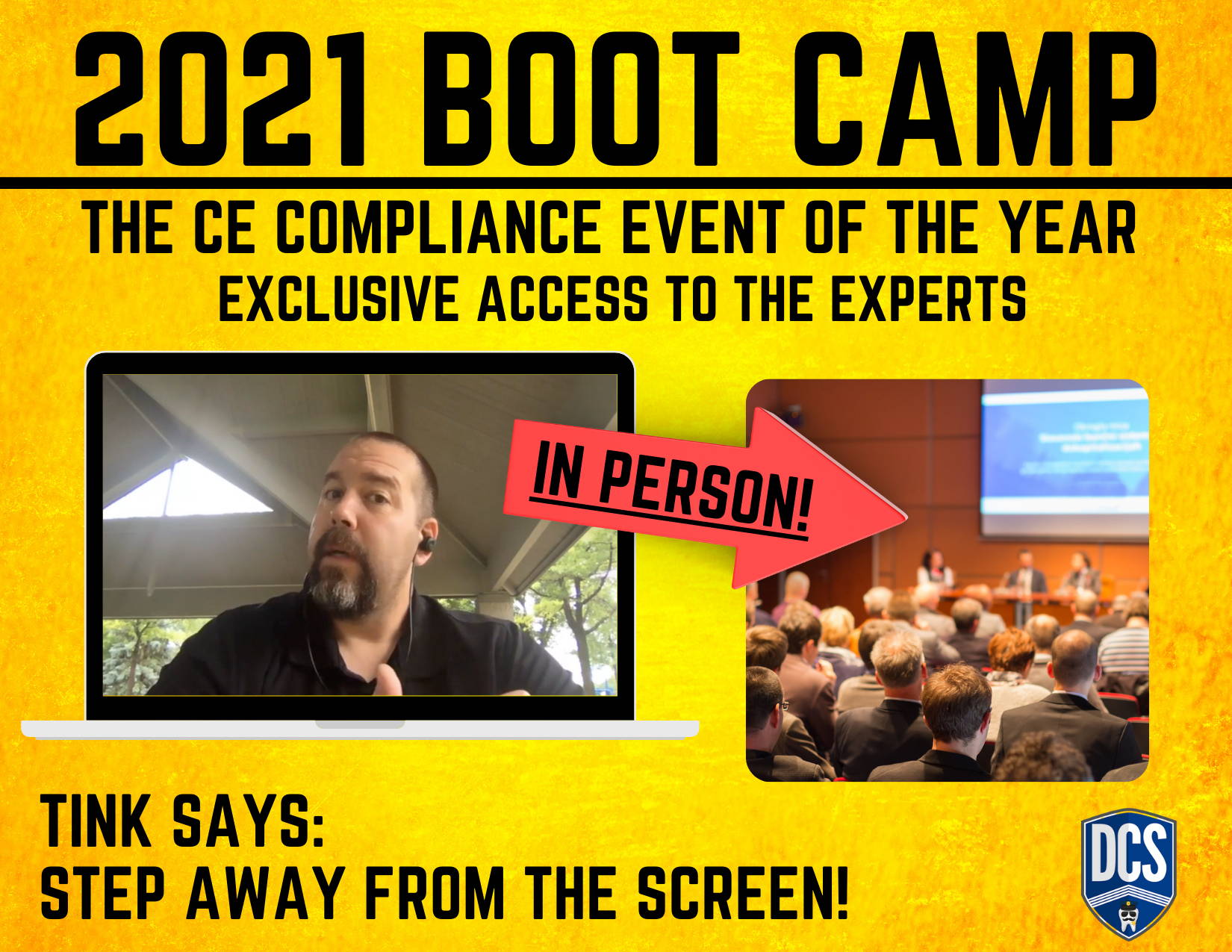 November 19th - 20th, 2021
Register today for our 4th (almost) annual Compliance boot camp!
Boot Camp is back and better than ever! We were so bummed that we had to cancel and put Boot Camp on hold last year. Life happens and we just have to find away to adjust and carry on! That's what we are doing with this year. We are ensuring that we make it worth every penny! We aren't holding back. We have a stellar lineup of speakers that will no doubt knock it out of the park!
Take advantage of the opportunity to be in the same room with best in the biz! Our goal is to bring the dental community together and show you something new and hit the refresh button.
Boot Camp is a 2 day event with general sessions on Friday and breakout focus courses on Saturday! You'll also receive CE credits for the courses you take.
This year we have different options to best suite your needs and your practice! Check out the details below!
Brush up on your compliance and have a little fun!
Risk Management & Recordkeeping
Hands-On Medical Emergency Training

General Compliance Practices